01 Oct 2020
DOWNLOAD: Marketing Mix Modeling Experts' Input on the Covid-19: Paul Baker, MMM Guru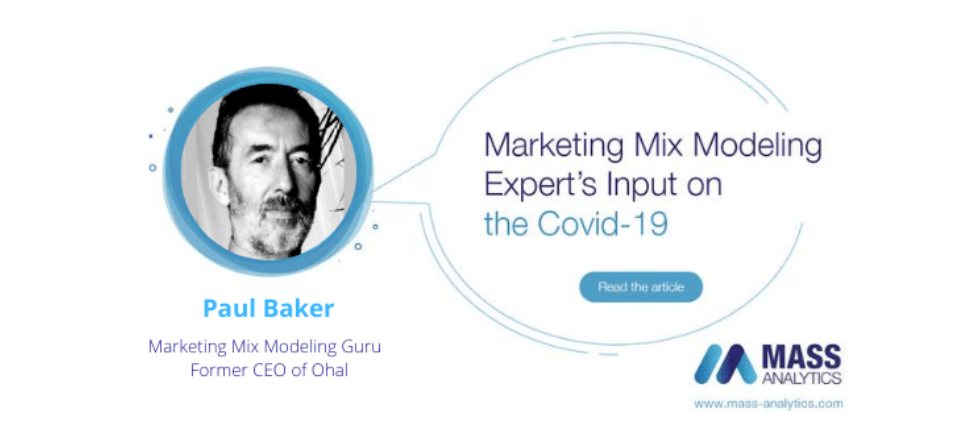 Paul Baker is a Marketing Mix Modeling Guru and a Respected World Expert in Media & Marketing Effectiveness. Paul is the former CEO of OHAL for over thirty years, he had been appointed in 2001 as Global CEO of OHAL.
How is the recent COVID-19 outbreak impacting your day to day work life and what steps are you taking to cope with this?
The recent outbreak didn't really impact my day to day work life, but it created an opportunity to provide my close network with critiques on the various research papers currently being produced.
DOWNLOAD