06 Apr 2020
Entertain and Engage your Audience with Games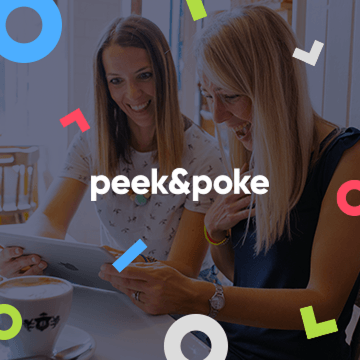 We know that marketing is a competition for people's attention. We live in a world where we have more information than we know what to do with. But we also have greater control over what we see. With the click of a button we can stop seeing promoted posts and tweets, we can fast forward through ads, and scroll past well-considered content.

This is one of the reasons why content marketing has become so important. Brands need to add value and to tell stories that are relatable, engaging and entertaining to get noticed.

Creating connections with games

If you want to stand a chance of engaging with your audience in any sort of meaningful way, brands need to entertain. In a recent survey by The Drum, 71% of consumers preferred entertainment as a way for brands to connect with them.

A great way brands have been entertaining their audience is through games.

Gaming audiences

Following the dramatic rise of the smartphone, casual gaming is one of the most popular mobile activities. 32 million people in the UK now play games, that's half the population. 48% of those are women, half of them are over 40 and a quarter are over 56 years old. So the chances are your audience are already playing games.

What games can offer brands like yours.

1. Measured Engagement

Average engagement figures of branded games regularly range between 10 and 40 minutes per player. However, it can be much more. A B2B energy supplier ran a game with a daily competition throughout December and saw per player engagement in excess of 1 hour and 20 minutes throughout the campaign. That's pretty compelling!

2. Community

Games are great way of building communities, with players sharing tips on gameplay, sharing their scores and engaging with the brand in a positive way on social media. With the inclusion of leader boards and sharing functionality you can help your audience spread the word with their connections and networks and create online brand ambassadors from top players.

3. Sales generation

If that's not enough, games can start to generate revenue too, with links to offers or promotions that are only unlocked when collecting specific in-game items.

4. Permission based data capture

Games can also be used as a way of capturing data through a leaderboard based competition. With GDPR in full swing, brands need to offer relevant and engaging content to ensure compliant, permission based opt-ins to grow your list.

If you can make that process fun and positive you're more likely to gain quality data and leads that are invested in your brand.

5. Stand out from the crowd

Branded games are a great way to increase footfall at your event or exhibition stand. An arcade machine or an iPad running a competition offers something interactive and fun on the exhibition floor. It can help you cut through the noise and be memorable when following up after the show.

6. Positive vibes that go a long way

There is a game genre out there for most audiences. If a brand can offer audiences a space to play in a way that's already familiar to them, you can create a truly positive interaction to build trust and harbour loyalty. If you can do all that and have a little fun in the process, that's most definitely a win for everyone.

Peek & Poke

Contact Us

0114 399 1011
Visit Website
Email
Twitter
Facebook
LinkedIn