09 Apr 2020
Marketing Technology You Can't Afford To Ignore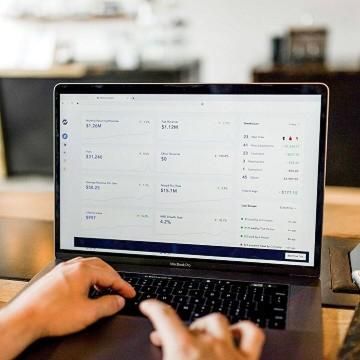 There are so many technologies on offer for marketing these days, but which are the best to use and why? Some of these may seem obvious, but there are so many interesting ways that technology can help improve our marketing and make our lives easier on a daily basis! In this article we'll be looking at some of the ways that marketing technology can help you free up some time as a marketer and work on your creativity!
Improving Your Email Marketing
This one may be fairly obvious, but there's no harm in looking at the wealth of technology you can use to help your email marketing! By using Mailchimp, you can explore a wide variety of interesting templates to use on creating a beautiful, eye-catching email! With a simple email designer, ready-to-use templates and more, you can create an email that can boast a far more favourable open rate.
Also, Mailchimp allows you to easily test your emails and you can set up a simple automation service so that you are truly spending less time on getting your emails out there, but still creating some interesting designs. From here, you can even evaluate the performance of your emails, post for specific time zones, and even use the technology to test how enticing your subject line is before even sending it!
Alternatively, you could use Campaign Monitor, who provide a similar service with a drag and drop interface to build your email design. Like Mailchimp, they offer the same services to ensure that the recipients of your emails will receive engaging subject lines with rich, beautiful content in their emails.
Paid Advertising
Paid advertising - worried that you might not do it right? Of course you can run posts, ads and more online and track their successes and failures, but are you really ready for the cost of that? If you have already been using paid media before, you may want to try using SEMrush to combine your day-to-day tasks with the analytics of your own advertising performance.
Not only can they help evaluate your performance, but you can also look at your competitors. SEMrush, just like SpyFu, will allow you access to the performance of the advertising campaigns that your competitors have run, meaning that you can gain a similar idea of what would work for you. You can also see how they rank organically, even looking at the key words that they are using to gain results. Not only does this allow you to look at their performance, but you can see how you can set your company apart from them and help to stand out.
Social Media Tools
Spending too much time switching between your accounts and social media platforms trying to schedule posts for the near future? Then it is definitely time to look into using content marketing tools to control and manage your social media. One name that has become synonymous with social media management is Hootsuite. This content manager allows you to schedule posts for a variety of social media platforms including Linkedin, Twitter, Facebook and Wordpress. Here, you can create your posts, schedule them for all platforms and even track their progress.
For similar results, but a different interface, you can use Buffer. This offers the same management of your favourite social media accounts, with the ability to schedule and monitor the performances of your posts. This site also enables you to check the immediate performance of your posts, so you can even change any upcoming posts in relation to what is currently working best at that time.
Using Analytics Technology
Analytics are increasingly important as we look to get ahead of our competitors in the industry at any chance possible. They are a fantastic way to evaluate the performance and effectiveness of your other marketing tools, including the performance of your website and even how people found their way onto your website, as long as you use tracker codes.
The most popular web analytics tool to use is Google Analytics. This free-to-use tool is fantastic for understanding what users are doing and how they are interacting with your website. It can seem overwhelming at first, but the amount of data at your fingertips is compelling once you learn how to use it efficiently.
However, you can use your own questions to create your data through Mopinion. Mopinion can show how you are able to create your own custom visitor feedback forms, and will then turn those forms into quantifiable data for your to analyse. You can also make a plan of action or simply act quickly upon this data by setting up custom alerts to help keep you in the loop.
These are simply a few of the main types of technology that you can benefit from in your day-to-day marketing. There are so many different competitors out there that can offer you different experiences, so it can become overwhelming to choose which one is best for you. Do you use any of these or are there any that you prefer to use? Let us know over on social media!