22 Apr 2020
B2B Marketers Join the CDP Party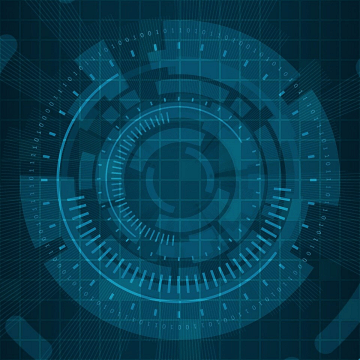 B2B marketers came late to the Customer Data Platform party. (If you missed the invitation, the CDP Institute defines CDPs as "packaged software that builds a unified, persistent customer database accessible to other systems. Visit www.cdpinstitute.org for details.) Early adopters were concentrated in retail and publishing, two industries with high numbers of individual buyers, many low-price tr"transactions per buyer, and near-instant purchasing cycles. Those features all made the improved data gathered by the CDP immediately valuable and made it easy to measure that value. By contrast, most business marketers chase relatively few buyers who make a small number of high-ticket purchases after a lengthy, complex, and hard-to-measure purchase process. It's much harder to measure the contribution of a CDP under those conditions.

Despite the challenges, CDPs are increasingly recognized by B2B marketers as a valuable addition to their marketing technology collection. The main reasons are the realizations that a unified customer view is important and that existing CRM and marketing automation systems cannot build that view. Let's examine each of those separately.

Unified customer data lets marketers and sales teams better understand the position of each account in its journey from prospect to new buyer to loyal repeat customer. Understanding the current position, and in particular noticing changes in intent, engagement, or focus, lets marketing and sales teams engage at critical moments with the right messages to move buyers to the next stage. As the data used to trace customer behavior becomes more complete, the messages derived from that data become more accurate and effective.

CRM and marketing automation systems were widely expected to provide a complete customer view. This probably slowed the adoption of CDP in B2B more than anything else. But after years of trying, most companies learned the hard way that CRM and marketing automation systems work with only a portion of customer data. In fact, they are largely limited to data they generate or capture directly, through Web forms, email, and call notes. They are not designed to import large volumes of complex data from other sources, most notably Web sites and mobile apps. Nor do they easily share their own data with external systems. CDPs are specifically designed to gather data from all sources and to share it with other systems. So they fill these gaps precisely.

This does not mean that all CDPs are equally fit for B2B applications. Specialist B2B CDPs have emerged to support the unique needs of B2B marketing, sales, and service organizations. Some important differentiators include:

Account-level data. Consumers can usually be dealt with as individuals but business contacts must almost always be treated as part of a larger organization. Information such as needs, budgets, and buying projects relates to accounts more than individuals. Behaviours such as content consumption and promotion responses come from individuals but must be aggregated to understand what is happening in an account. While any true CDP can track any kind of data, it takes a purpose-built data model and features to efficiently store, analyze, and activate information from an account perspective.

Lead-to-account match. The process of determining which individuals belong to which accounts is another highly specialized requirement that doesn't apply to consumer marketing. It takes special matching logic and typically draws on external data for lists of the companies and locations that an individual might belong to. Lead to account matching is one of the features most often lacking in CRM systems, which rely on salespeople to know the relationships based on direct knowledge. But salespeople can use CRM quite effectively without recording those relationships within the system, so they often don't bother. Automated processes are not so forgiving of such data errors.

Third-party data. Reference sets of all companies in an industry are one example of external data that is often incorporated into a B2B CDP. Databases with information about individuals (subject to privacy rules, of course) are also important. These are used both to add new prospects to a company's database and to add richer information about existing records. Third-party data often includes information about intent (based on content consumption across multiple channels), important events (captured from company announcements and news feeds), and installed technology. Although new privacy regulations have limited some third party data, a great deal is still available, especially when it involves companies rather than individuals.

Predictive analytics. B2B lead scoring systems were among the first CDP vendors to appear during the category's formative years in 2010-2015, although they didn't call themselves CDPs at the time. Lead scoring systems built the unified customer view as input for their predictions, and only later repositioned as CDPs when they found that the unified view had many additional applications. Today the situation is reversed and companies designed from the start as CDPs often add predictive capabilities to increase the value they provide to their customers. The long, complicated sales cycles of B2B industries make predictions especially important as a way to determine the right message to send at each moment and to decide when to alert sales and service agents that human intervention is needed.

Prebuilt integrations. Nearly all B2B organizations have a CRM system and most have marketing automation. A B2B CDP needs connectors to the common products used for those purposes. These connectors will have more functions and ingest richer data than generic APIs or file imports. Building them takes time, so having a large library of rich connectors is an important advantage in helping B2B customers deploy their CDP quickly.

Where does the B2B CDP market go from here? With B2B organizations now widely recognizing the value of CDPs, more vendors have begun to offer systems that meet these requirements. In addition to companies that are primarily CDPs, CDP features now appear in products from CRM, marketing automation, email, and personalization vendors. Enterprise software vendors including Salesforce, Microsoft, Adobe, and Oracle have also launched or announced CDP offerings within their larger suites.

These new entrants add complexity and confusion to the purchase process. But they also give buyers a greater variety of choice and a better chance of finding a solution that fits their needs. Taking advantage of these opportunities requires buyers to define their true requirements and then carefully assess which vendors best meet them. It takes some work to do well, but the benefits of unified, accessible customer data are well worth the trouble.

************

David M. Raab is Founder and CEO of the Customer Data Platform Institute, a vendor-neutral organization that helps companies make the best use of their customer data. Mr. Raab named the CDP category in 2013.