Digital Events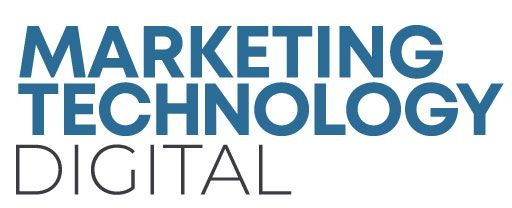 Here at Marketing Technology Expo, we continue to find ways to stay connected with our valuable #marketingprofs community and this 2021 is no exception.
Say it with us, "marketing never sleeps".
So, without further ado, we introduce to you... 'Marketing Technology Digital' - giving you the latest marketing strategies and technologies right on your screen, as we prepare to welcome and greet you face-to-face at ExCel London, for our live event on 16-17 November 2021.
Join us as we embark on interactive learning and discussions. See below list of our upcoming digital events and get involved!
OUR UPCOMING DIGITAL EVENTS
Clients from LinkedIn: 3 BIGGEST MISTAKES YOU MAKE (THAT COST YOU AT LEAST $20K PER MONTH) AND HOW TO SOLVE THEM
♦ Tuesday 11th May 2021 @ 11:00am (BST)
-------------------------------------------------
If you have found yourself wasting hours online training to get "likes" or "followers" or "views" and you haven't yet seen your efforts translate into dollars - You don't want to miss this session.

With just a bit of guidance you'll be able to generate high-value leads (buyers NOT followers), get clarity and confidence in your marketing and ultimately build your business to allow you to have impact and freedom in a stable and predictable way.
ON-DEMAND ► Our previous Digital Events
ON-DEMAND: The five biggest sales mistakes in a changed world.
COVID-19 has fundamentally changed the way buyers behave and sent a shockwave through sales teams globally. All the early signs suggest that these changes will be long lasting, if not permanent. Client expectations will be significantly different and salespeople will need to adapt to survive and thrive in a changed world.

Drawing on the latest research and insights from both buyers and sales leaders, this session will:
Reveal the significant changes in the way our clients are buying since the pandemic began
Share research and insight into what top sales professionals are doing differently right now
Identify the top five mistakes your sales teams are making and how they can avoid them
ON DEMAND: 5 Ways to Bulletproof your Marketing.
In this On-Demand video you will:
Discover if your business is doing the right things during the pandemic
Receive implementable actions based on real world successes
Better understand consumer (B2B and B2C) mindset changes and how to leverage that within your business
Be entertained by some of the bodyguard stories!
ON-DEMAND: THE DIGITAL BRIEF: The Right Marketing Tools, Insight and Strategies for 2021 and 2022
The Digital Brief: B2B Marketing Expo Webisode Series is designed to inspire people on how they can thrive in this new digital era - that with the right marketing tools, insight, and strategies, we can make reliable marketing campaigns that support business goals with tangible ROIs within our grasps, ensuring success today and for the years to come.
ON-DEMAND: The Era of Precision Demand Marketing
Let's face it: 2020 flipped B2B marketing upside down and around again. And our B2B buyers are now holding all the cards – as they should.
The way they research, evaluate, and make purchase decisions has fundamentally changed. Buyers expect marketers to deliver a qualitatively different experience than ever before. Tried-and-true strategies like ABM and traditional demand gen no longer serve up enough of the right mojo to deliver on pipeline and revenue. Marketers who want to stand out and succeed in this era need to tap into a kind of x-level efficiency and precision we've not seen before.
The good news is there is a way to meet your buyers where they are. Welcome to precision demand marketing.
ON-DEMAND: Data-Driven Marketing: Grow Faster than your Competition
As businesses emerge from the Covid-19 veil and support measures recede, whether they have been a winner or loser as a result, the year ahead will be the true test of their organisation. Disruption fosters opportunity and in a weakened competitive landscape there are gains to be made.
With unprecedented growth in digital commerce as a result of lockdown measures, the flow of customer data has reached a volume of epic proportion.
This digital event will explore how business can harness this flow to gain actionable insights to drive higher levels of engagement, improved conversion, increased retention and ultimately competition-busting growth.